CAMBODIA: Lessons from Tunis and Cairo that premier Hun Sen and Cambodian democrats can learn
FOR PUBLICATION
AHRC-ETC-004-2011
February 11, 2011
An article by Dr. Gaffar Peang-Meth published by the Asian Human Rights Commission
CAMBODIA: Lessons from Tunis and Cairo that premier Hun Sen and Cambodian democrats can learn
There are lessons from events in Tunisia and Egypt, useful for Cambodia's ruler, Hun Sen, made prime minister by the Vietnamese occupation forces in January 1985; and for Cambodia's democrats, fighting autocracy.

On Dec. 17, 2010, a Tunisian street vendor set himself on fire and triggered a tsunami of protests that sent the autocratic president of 23 years, Ben Ali, fleeing the country 29 days later. The despots of the near by countries and the Middle East have felt uneasy ever since.

Egyptians, who have their own Facebook memorial page for 28-year old Khaled Saeed who is said to have been beaten to death in June by policemen in Alexandria, were inspired by the events in Tunisia. The Facebook revolution by liberal and secular youths unleashed the Jan. 25 "day of rage" in Egypt. The several thousand pro-democracy protesters swelled quickly into hundreds of thousands demanding the resignation of President Hosni Mubarak, Egypt's ruler for 30 years.

One learns to avoid the unwanted, and to seek the desirable. The problem is some people think they already know and understand all they need and are not compelled to learn from others.

The eighteenth-century English poet Alexander Pope (1688-1744) said, "Some people will never learn anything … because they understand everything too soon". American psychiatrist Thomas S. Szasz thinks, young children learn so easily because they are not aware of their self-importance, as grownups are concerned with their perceived self-esteem.

Hun Sen: "I will close the door and beat the dog"
Concerned with events in Tunisia, a Cambodian rights activist in Europe told Radio Free Asia that corruption, social and economic injustices, and political repression in Cambodia may lead to similar occurrences.

The Jan. 20 RFA broadcast of the comment that a similar revolt "might happen one day" in Cambodia, incurred Premier Hun Sen's anger. He lashed out in a speech in Kampong Cham, ridiculing the "bald head" commentator, and vowed to arrest him if he sets foot in the country.

"I have to send a message to people who want to inspire a riot (like) in Tunisia … I will close the door and beat the dog," declared Hun Sen.

"I remind you: first, do not play. But if you can gather enough people, please go ahead."

On Jan. 28, in Cairo, police and protesters clashed, and tear gas and water cannons were used against protesters. On Feb. 1, more than 200,000 protesters swelled the ranks in Tahrir Square and vowed to remain until Mubarak steps down. On Feb. 2, alleged government-organized pro-Mubarak supporters fought unarmed protesters.

On that day, in Phnom Penh, the Phnom Penh Post reported opposition leader Sam Rainsy's Candle Light Radio statement that corruption and joblessness could lead to a rebellion similar to the uprisings in Tunisia and Egypt: "I see that it is not long … that there would be such a situation in Cambodia that is the same as Egypt and Tunisia, where people have ousted leaders from power."

Government spokesman Phay Siphan accused Sam Rainsy of attempting to throw Cambodia into disorder for "his own personal political gains".

Clinton: A "perfect storm of powerful trends"
On Feb. 5, US Secretary of State Hillary Clinton told the Munich Security Conference, that a month earlier, in Doha, Qatar, she urged Arab "leaders of the region to address the needs and aspirations of their people and offer a positive vision for the future for their sake and for ours because the region is being battered by a perfect storm of powerful trends. A growing majority of its people are under the age of 30. Many of these young people, even the most educated among them, cannot find work."

Of Egypt's 80 million people, 33 percent are 14 years and younger; more than 62 percent are between 15 and 64; the median age is 24 years; and some 40 percent live on less than $2 a day.

Clinton said, "This generation is rightly demanding that their governments become more effective, more responsive, and more open." "Leaders in the region may be able to hold back the tide for a little while, but not for long. That has been the story of the last weeks. It is what has driven demonstrators into the streets of Tunis, Cairo, and cities throughout the area."

"A strategic necessity"
"The status quo is simply not sustainable", Clinton said, and urged, "systematic steps to usher in a better future where people's voices are heard, their rights respected, and their aspirations met."

"This is not simply a matter of idealism. It is a strategic necessity. Without genuine progress toward open and accountable political systems, the gap between people and their governments will only grow, and instability will only deepen. Across the region, there must be clear and real progress toward open, transparent, fair, and accountable systems."

She said, "elections" are insufficient for a lasting peace. She described the "building blocks of a true democracy" to include: "the institutions of good governance, the rule of law and an independent judiciary, transparency and a free press, strong political parties, protection for the rights of minorities." The work of strong civil societies, the activists, organizations, congregations, intellectuals, reporters who work through peaceful means to fight corruption and keep governments honest, enriches the soil in which democracy grows, she said.

She warned, "And in today's world where people are communicating every second of every day, it is unbelievable. Other leaders raise fears that allowing too much freedom will jeopardize security that giving a voice to the people, especially certain elements within their countries, will lead to chaos and calamity. But if the events of the last weeks have proved anything it is that governments who consistently deny their people freedom and opportunity are the ones who will, in the end, open the door to instability."

Who will be next?
Arab leaders in the Arab League's 22 countries, rattled by events in Tunisia and Egypt, wonder who will be next?

Some Arab leaders busied themselves with some sorts of reforms; Western nations and the United States called on Mubarak to proceed with an "orderly transition" to an interim government.

On Feb. 1, Jordan's King Abdullah II dismissed Premier Samir Rifai and his cabinet, widely accused of corruption, and ordered a new premier, Marouf al-Bakhit, an ex-general and a well-regarded former premier (2005), to carry out speedy political reforms and economic reforms. The king called for a "national dialogue" among political groups.

On Feb. 2, Yemeni president for 32 years, Ali Abdullah Saleh, an ally of the United States, announced he would not run for office when his term ends in 2013, that he would be open to the creation of a unity government that would share power. "We will not allow chaos," he said. "We will not allow destruction."

China and the Arab Revolt
If Cambodian Premier Hun Sen's "close the door and beat the dog" shows a meeting of the minds between this former Khmer Rouge regional commander and Pol Pot's "no gain keeping-no loss eliminating" those with "incorrect" thinking, Hun Sen's ultimate dispenser of unconditional aid, Beijing, worried the Arab revolt might spread to China. The Chinese government blocked the biggest online portals, Sina.com and Netease.com. Any search for the word "Egypt" was blocked on Weibo, the equivalent of Twitter.

Beijing-controlled media dubbed the Arab protests as a "chaotic affair," and "colour revolutions will not bring about real democracy." Crackdowns on "harmful information" are not new for Beijing, which has dealt with the 2008 Tibet riots, the Olympic torch relay, the pro-democracy Charter 08 that collected thousands of signatures by e-mail for gradual democratic reforms.

In both Phnom Penh and Beijing, some say that neither place is Tunis or Cairo; Cambodians or Chinese are not Tunisians or Egyptians.

Yet, humans everywhere have the same yearning for dignity, individual rights and freedom; their last resort is to rebel.

Balancing freedom and stability
I have written about the perennial conflict between proponents of rights and freedom, and proponents of stability and security, and have argued for a balance: My column in the Sep. 10, 1997 Jakarta Post was titled, "Individual freedom in stable society."

But seeking a balance is challenging, words and actions are not always congruent.

The Feb. 1 Washington Post's "Generation Freedom?," by Gary Wasserman, professor of government at the Georgetown University School of Foreign Service in Doha, described his undergraduate students, mostly Muslim of the elite class, from Bosnia to Bangladesh, as "a generation confronted with the escalating, frequently rigid demands of family, tribe, religion, traditions and nationality," and the "intense lures of the West - the material comforts, the education, the movies and music, the online connections and, even, the individual freedom."

"They know Egypt and Egyptians," Wasserman writes; "They want … Mubarak gone; they want democracy; they want peace. … They worry about disorder. Freedom is a nice enough concept … but they … expected an unpleasant anarchy to follow if government's authority was removed for too long from Cairo streets. None expected cooperation to spontaneously emerge from the populace. Nor is anyone expecting Mubarak to leave without more blood being shed. Could the United States do anything about it? Of course! American hesitation seemed to puzzle them. Are not superpowers supposed to tell client states what they should or should not do?"

Wasserman suggests that to repress this movement is to "drive these young people toward their most anarchic impulses … And in the absence of a domestic left, that means the rise of the preachers of hate. Americans have too much at stake in the region not to do everything we can to keep the guns at bay."

Wasserman appeals, "Egypt is a case where our national values match our long-term regional interests. Don't radicalize this coming generation."

US backs Egypt's "orderly transition"
Some Egyptian pro-democracy protesters professed to live or die at Tahrir Square; said they will not leave until Mubarak steps down. Mubarak said his resignation would create chaos; he promised not to stand for re-election in September. He appointed a vice president, dismissed his cabinet, appointed a new premier, and promised reforms. Leading figures of Egypt's ruling party, including Gamal Mubarak, resigned.

Ironically, though Secretary Hillary Clinton warned of "a perfect storm" and called for reforms, she also cautioned against a rush to make Mubarak resign, because the transition process already begun should be allowed time to unfold. She declared US support for Egyptian protesters' calls for greater democracy, but said it would take time to establish the groundwork "that will permit an orderly establishment of the elections that are scheduled for September." Clinton called on all sectors of Egyptian society to be patient.

President Obama assured, "Egypt is not going to go back to what it was."

On Feb. 8, The Washington Post editorialized, "On the wrong side: President Obama supports the Egyptian government as it tries to limit democratic change."

The situation as it stands
The BBC News reported that the 15th day of the Egyptian revolt saw the largest ever pro-democracy protests at Tahrir Square. The protesters are settling in for a long standoff with the government, rejecting all of Mubarak's "concessions" and have again vowed not to leave until Mubarak leaves. Vice President Suleiman warned, the government cannot allow the protests to go on this way endlessly, and that neither Mubarak nor the government is going to go anywhere. As the protesters promised even more massive demonstrations, the long-banned Muslim Brotherhood, the most disciplined Islamic party, is finding a foothold in Egypt's politics. President Mubarak remains in office, and there emerged an anti-US feeling in Cairo among protesters who see US support for them lacking, and for Mubarak increasing.

According to Human Rights Watch, the two weeks of clashes have taken at least 297 lives.

Meanwhile German Spiegel Online reported talks held with hospitals in Germany have suggested the Max-Grundig-Klinik Buhlerhohe in southwestern Buhl near Baden-Baden as a possible site for Mubarak's "prolonged health check" -- a "dignified departure".

Mubarak is said to be residing currently in a holiday villa in the Egyptian Red Sea resort of Sharm el-Sheikh.

"Dictatorship for Dummies"
In the Sunday Jan 23 Washington Post Outlook, former managing editor of Foreign Policy magazine and senior editor for Asia at Newsweek International, William Dobson wrote "Dictatorship for Dummies, Tunisia edition," in which he provided some interesting lessons for "the dictators' club":

Dictators can "be repressive, but don't overdo it." The costs must not outweigh the benefits; smart dictators give up no power that curtails their ability to survive, everything else is negotiable.

Do not try to be a Singapore: Asian authoritarians never let their economies become dependent on European vacationers, as Tunisia did. If you are another Singapore and come up short, the costs are high, since your only other talent is repression.

Give young people passports. If you can't give everyone a job, encourage emigration, the educated young people will cause you headaches when they can't find work or must live with their parents.

Let the opposition exist, just don't let it win. A well-run political opposition is a dictator's best friend. Opposition parties, if properly managed, will siphon off some of the public's resentment. In Tunisia, people had no choice but to go to the streets.

Give them newspapers. There is no value in blanket coverage. Control television news and most radio, but let your critics and some reporters have some independent newspapers with small circulations, to blow off steam.

Never negotiate with an angry mob. Ben Ali did and sealed his fate. In its waning hours, a regime retreats or lashes out. Hardened regimes bent on survival bring out more tanks and less talk.

The people actually matter. Ben Ali's ouster is the work of Tunisians themselves. The regime failed on bread-and-butter issues: unemployment, the economy, corruption and this, paired with the indignities of the regime's repression, was enough to start a revolution.

Tunisia offers lessons for us, too: We left Tunisians to rid themselves of their dictator. Now that they have, let's not ignore them again. Tunisians must do most of the work, but they should not have to work alone.
----------
About the Author: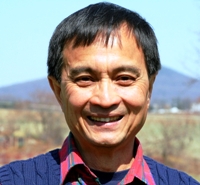 Dr. Gaffar Peang-Meth is retired from the University of Guam, where he taught political science for 13 years. He currently lives in the United States. He can be contacted at peangmeth@gmail.com.



The views shared in this article do not necessarily reflect those of the AHRC, and the AHRC takes no responsibility for them.